About Canadian Tollycruisers
Welcome Tollycruisers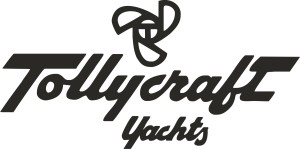 History
The Canadian Tollycruisers was started by a small group of Tolly owners in Victoria, BC. in 1988. The first rendezvous included only 5 boats but the organization has grown over the years. Rendezvous have been held at Port Browning and Telegraph Harbour. The rendezvous is open to ALL Canadian and US Tollycraft owners.
We are a "low key" group with out entry fees or annual dues.
In 1997 a joint INTERNATIONAL Rendezvous combining the Tollycraft Boating Club from Washington State and the Canadian Tollycruisers Group was held at Port Sidney Marina on Vancouver Island. More than 180 Tollycrafts attended the weekend and it was the largest gathering of Tollycrafts ever. Even one Tollycraft Sailboat was there!
It was a wonderful event with boats from 24 ' to 65'. The grande finale was a double decker bus tour from Sidney through Victoria ending up at the Victoria Convention Centre where over 400 enjoyed a sit down banquet and entertainment by Mike Murphy from Sun Valley. On the return to the marina, A fine Scottish Piper piped Tolly owners down the dock!
The Canadian Tollycruisers has continued to grow and in September 2002, 86 boats (including 37, 26 Foot Tollys ) converged on Telegraph Harbour – the largest Canadian rendezvous so far.
Since 1993 Terry and Susan Murphy have been instrumental in keeping both the club and the annual RENDEZVOUS going. We owe them a debt of gratitude for their efforts and appreciate the dedication !
Terry Murphy volunteered to organize the Rendezvous port Browning in 1993. Kathy Carter and a guy from Ladysmith agreed to help. The first year at Telegraph Susan & Terry pretty much did it all and there about 50 boats. Every rendezvous except the International in 1997 at Sidney has been at Telegraph. Other people who have played a significant role are:
Wayne Nelsen. Wayne and his wife Jan were heavily involved in the group and played a major part in the International, organizing the dinner at the convention centre and the double Decker Buss. Wayne also arranged for the 15th Field Artillery Marching Band to come to Telegraph in 2001, just three days after the attack on NYC. Brian Charles from Crescent Beach Yachts paid for a water Taxi to bring the band from Richmond and back. It was amazing. Because of 911, the attendance was down that year, and we ended up with a deficit. Wayne, Dennis Dean and Terry threw in $250 each to keep the group solvent until the next year. Now that's dedication !
Wayne and Jan also initiated the themes as well as creating a number of 'games'.
Dennis Dean was our treasurer for several years before turning that job over to Paul Coridor.
Paul and Theresa Coridor have been very active. Paul has been our treasurer and Theresa has organized several of the "Cook Off's" and has done the give always for the past few years.
Jay Hartland has been our auctioneer several times raising significant dollars for the group.
Bill Hennis designed and created our official BURGEE and the roster and put it together for several years. Bill also was our official photographer and put together several DVD's over several years including the 25 anniversary edition.
Jeff & Leanne Adams have done hats and shirts for the past 5 or 6 years.
Of course, we have to include Marge Fulton who started the ladies lunch, engineered the famous beer batter pancake breakfast, bought and paid for Dock Signs and much more.
Of course, until he retired from boating, TOLLY came to every rendezvous and always gave a gracious after dinner talk.
For Tolly's 90th Birthday our group commissioned a painting of his boat anchored at Chatterbox Falls. Wayne Nelsen presented it to Tolly at his birthday party at the Seattle Boat Show. The painting hung is his Port Ludlow home until his death. Our group commissioned a bench that was installed in Tolly's honor at the head of Princess Louisa Inlet and Chatterbox Falls.
In 2014 Terry Murphy and Paul Coridor stepped down from Organizing the Rendezvous and a group of volunteers continue the traditions of this friendly get together of Tollycrafts and their owners.
For more information on becoming a member of the Canadian Tollycruisers, please contact us