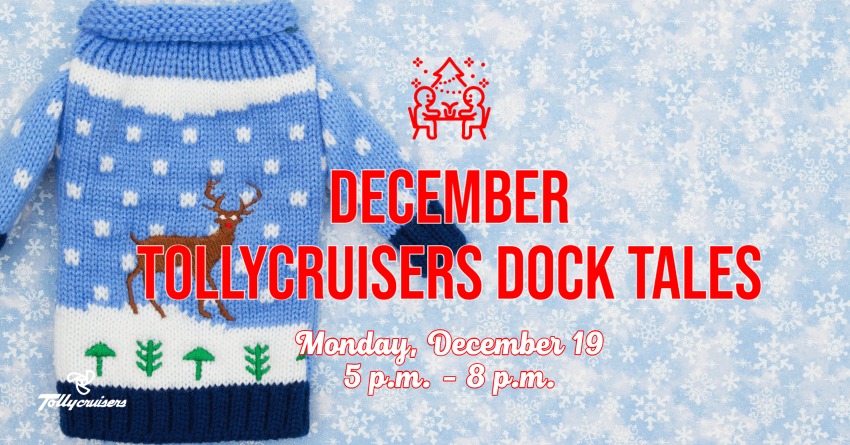 Grab your favourite Christmas sweater (ugly or otherwise) and join us on Monday, December 19 from 5 p.m. to 8 p.m. PST for our Tollycruisers December Virtual Dock Tales. Share some laughs, ask any Tollycraft or boating questions you may have and catch-up with old friends and make some new ones. Feel free to join...

Telegraph Harbour Marina Resort
76 Marina Drive, Thetis Island, BC
35th Tollycruisers Rendezvous Black & White (with a touch of silver) Tollycraft Rendezvous Dates: September 1-4, 2023 (Labour Day Weekend) Location: Telegraph (aka Tollygraph) Marina, Thetis Island Theme: Black & White (with a touch of silver) Volunteers Interested in helping plan our 35th Canadian Tollycruisers Rendezvous? There's a wide variety of areas to choose from: Food...