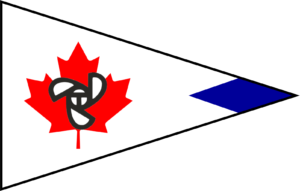 We are an "ad hoc" group of boaters who own Tollycraft Boats.
We do not charge an annual membership fee or have any initiation fee.
We meet every year for the Annual Canadian Tollycruisers Rendezvous. The Rendezvous is open to anyone who has a Tollycraft Boat or has any Tollycraft blood in them !! (haha). You do not have to be Canadian to join.
The Rendezvous is a "laid back", fun event with a few organized events including "pot luck dinners" some fun games, and lots of time to meet new Tolly friends and visit with eveyone! We encourage each boat to have an "open house" although it is not required.
To see what it's all about, here is a video produced by one of our Members:
From time to time we communicate with the group by email.
If you would like to be "added to the list" please CLICK HERE
We promise we don't sell, share or publish our email list in any way.
If you are looking for more information or have any questions please contact us